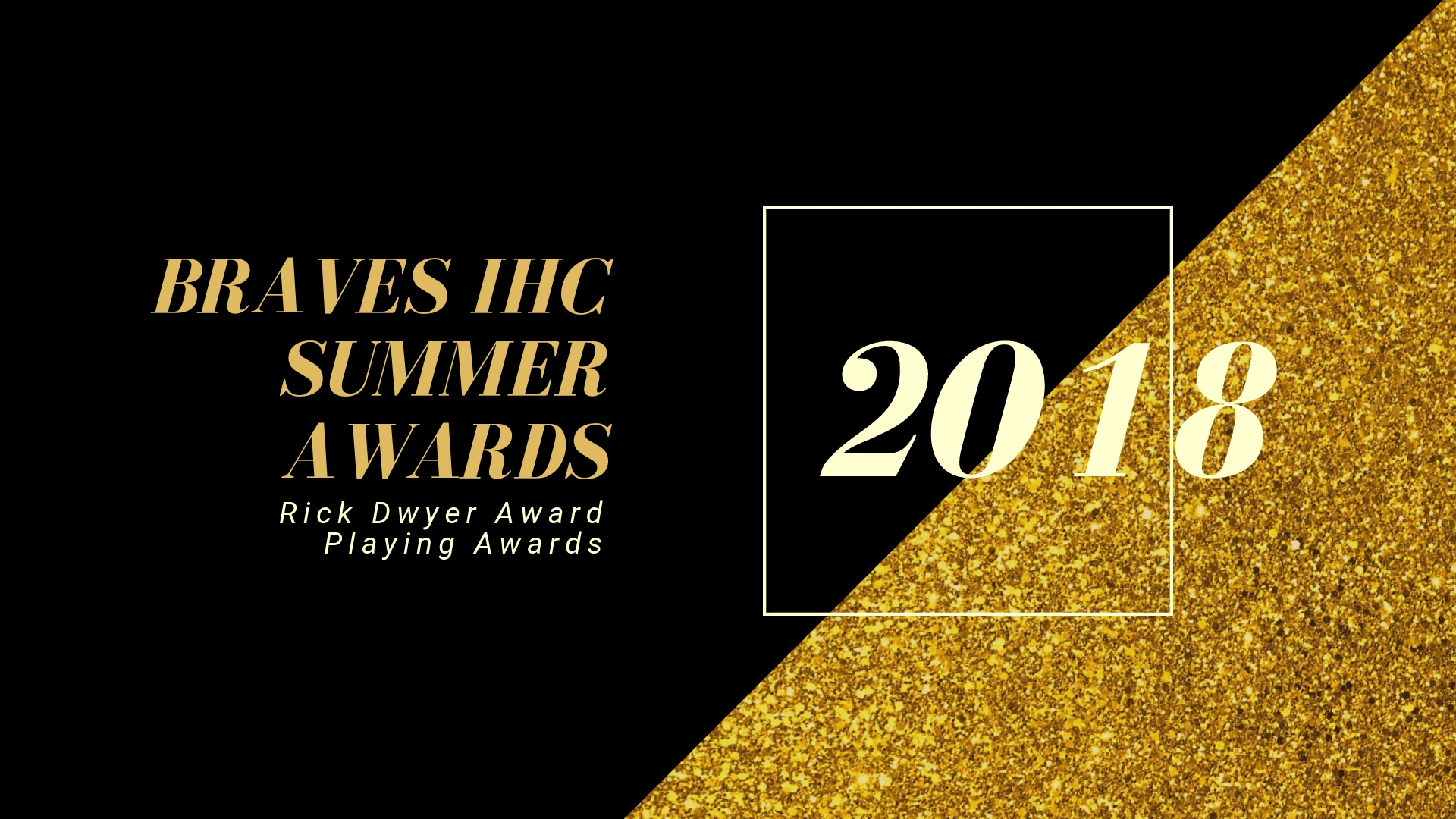 Summer 2018 saw players continue to embrace the Braves mindset of hard work providing growth and opportunity, and we saw the fruits of this with many players rewarded and progressing onto higher ranked teams within the club. As a club we were able to see improved results by all teams over the previous season, culminating in two teams making finals and the Mohicans walking away with the ultimate prize in Ice Hockey Victoria's Conference 3!
Rick Dwyer award
The Rick Dwyer Award recognises a Braves member or volunteer for their contribution to the Summer Development Program. In 2018, the award highlights the outstanding achievements of Dominic Zielinski. Previously a player for the Braves, Dom has turned his focus to coaching and refereeing, and has spent the previous three seasons guiding our new and developing players in Division 5. The importance of this coaching role cannot be understated – this team is the first step in the Braves hockey assembly line and sees our first, second and third year players learn the skills and systems that take them onward and upwards through the Braves ranks. Dom's passion and commitment to this process is never in doubt, and we are delighted to have him at our club.
Playing Awards
Congratulations to the following players for an outstanding 2018 Summer season:
| | | | | |
| --- | --- | --- | --- | --- |
| Team | MVP | Highest Points | Best Defence | Coaches Award |
| Navajos | Isaac van der Vliet | Kyle Edwards | Alex Slyshkov | Dylan McKenzie |
| Kiowa | Sarah Marshall | Daniel Griffin | James Brettell | Daniel Harper |
| Cherokees | Jack Martin | Daniel Mellios | Josh Facchini | Adrian Keen |
| Mohicans | Josh Buzza | Aidan Atkins | Kieran Gooley | Daniel Schiena |
| Comanches | Tommy Bawden | Will Lovell | Matthew Melrose | Caroline Alvarez |
Best Goaltender
Congratulations to Josh Buzza for achieving the best goaltending results at the club, with a .862 SV% during season, rising to .906 SV% for his finals campaign with the Mohicans.