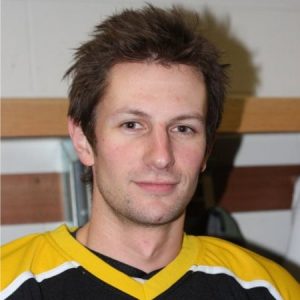 Nationality

Canada

Position

Defense

Dual Citizenship

Australia

Current Team

Premier Reserve
Steve Wright, 19, Defence
Steve was born in Saskatoon, Saskatchewan, Canada and played defence for the Saskatoon Barons throughout his childhood.
After moving to Australia and receiving dual citizenship, Steve was drafted to the Braves in 2011 and spent a season with the champion Premier C1 team before moving to the Premier Reserve team in 2012. A dislocated knee meant he was unable to play finals that year. Steve captained a Braves Summer season team while on the mend in 2012.
Steve was awarded with the club's "Mike Costello Award" for services rendered to the club as Secretary, Website designer and acting Treasurer in 2012 and was also awarded the Braves Premier Reserve's "Best Defenceman" Award in 2013. Accomplishments on the Braves Executive include the introduction of the club's new logo.
Most recently, Steve was part of the Grand Final-winning Braves Premier Reserve team in the 2014 Winter season.